____________________________________________________________
Find A Certified Rotax Mechanic
Click the picture below to find a iRMT near you
Warranty Work:
Good Idea to hire a Certified and Current independent Rotax maintenance technician (iRMT) for all warranty work; otherwise labor fees cannot be reimbursed.
________________________________________________________________
EVEKTOR AUTHORIZED SERVICE CENTERS (4)
________________________________________________________________
1) Maintenance support in the Midwest US is provided by:Dreams Come True Aviation (Maintenance) based at Andy Barnhart Memorial Airport (3OH0) in New Carlisle, OH.  DCT Aviation is the North American parts dealer for Evektor aircraft, the Midwest aircraft sales representative, and provides flight training in the Harmony LSA.
2) Customer support in the US North-East is provided by the company AB Flight LLC - Queen City Airport based at Queen City Airport (KXLL) in Allentown, Pennsylvania. The company is Evektor Authorized Sales Representative and aircraft re-assembly point on the US East coast for Evektor aircraft deliveries from Europe. AB Flight runs LSA flight training operation with Evektor SportStar / Harmony LSA aircraft.
3) Western part of the US is served by the company Freedom Flyers based at John Wayne Airport in Santa Ana, California. Freedom Flyers is Evektor customer support center and authorized sales representative. The company is affiliated with       SunRise Aviation - a major flight training academy with over thirty year's experience, operating Evektor Harmony LSA and SportStar MAX aircraft. Sunrise is also the Evektor aircraft re-assembly point for the Western US as well as countries bordering the Pacific Ocean.
4) February 7th, 2013 - Evektor-Aerotechnik has appointed the company Lockwood Aviation Repair, Inc. as  Authorized Service Center for Evektor LSA product line – SportStar MAX and Harmony LSA in the USA. Lockwood Aviation based at Sebring Airport (KSEF) in Florida, has over 20 years experience in airframe maintenance
& repairs and is Rotax authorized facility for service, repair and overhaul of certified
& non-certified engines and distributor of the largest inventory of Rotax engine parts in the US.
Read other Articles HERE
___________________________________________________
Reliable Mechanics, 
Familiar with Evektor Aircraft
____________________________________________________
Boyne City, Michigan           Light Sport Inspection & Repair LLC
Brian G Harrington A&P
____________________________________________________________
Lock Haven, PA       AVSport of Lock Haven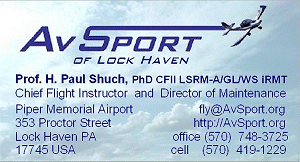 ____________________________________________________________
Louisburg, NC       Total Flight Solutions
____________________________________________________________
Portage Des Sioux, MO        St. Charles Flying Service
____________________________________________________________
San Jose, CA       AeroDynamic Aviation
____________________________________________________________
Snohomish, WA         Snohomish Flying Services
____________________________________________________________
Renton, WA            Pro-Flight Aviation Inc
________________________________________________________